Install
First you will need to download and install AbleWord on your PC. AbleWord is compatible with Windows XP, Vista, 7, 8 and 10. Visit our Download Page to get your copy.
The Installer will guide you through the install process and give you the option to create a shortcut on your Desktop as well as in Programs. Optionally you can create file associations so when you double click a Word® document it will open with Ableword automatically.
Opening Documents
Now you have installed it is time to try it out!
Press the 'Open' button on the toolbar as shown below.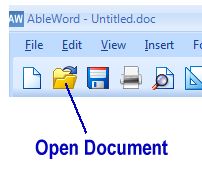 You can now browse your documents and open a Word® or PDF document. You can change the text, perform spell checking, insert images or tables.
Save as PDF
Word® files can be saved as a PDF or vice versa which is a very powerful feature.
To save the document simply press the Floppy Disk button to the right of the Open button and save with your desired file type as shown below.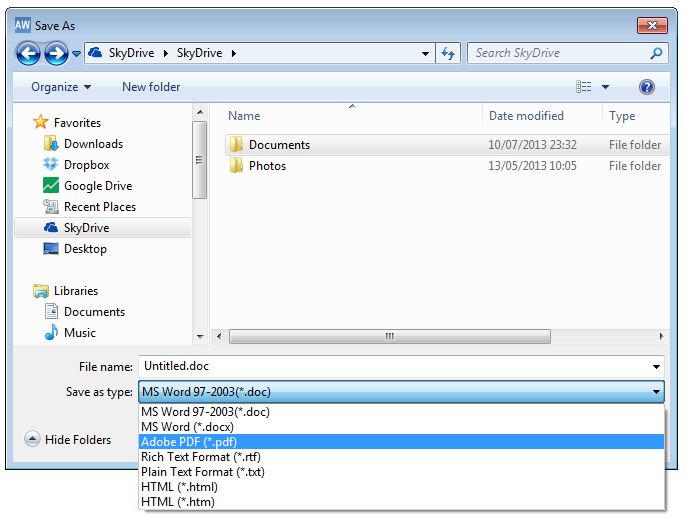 This is a very basic overview on how to open files and convert to other file types for more information please see the following links:

Toolbar Buttons
Online Help
How to convert PDF to Word®